Join us this Saturday morning on Code.FM from 11am for a smashing hot guest mix from Wally Callerio the founder of the most excellent Duffle bag recordings.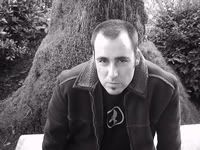 Founded in 1997 by Wally Callerio, Dufflebag Recordings has become a long time staple in underground house music community featuring artist such as Natural Rhythm, JT Donaldson, Lance Desardi, Guided Methods, Vibezelect and Wally himself. Releasing music on its own schedule, Dufflebag has always favored the quality of music over the quantity of releases.
This same mantra of quality over quantity has also been the focus of Wally's own productions, an attribute that is evident when listening to his body of work. With releases featured on Alluv, Aroma, Classic, Electrik Soul, Magnetic, and Panhandle, he has shown he has what it takes to keep pace with the talented producers of today while also helping to shape the sounds of tomorrow.
More recently released was Wally's highly acclaimed remix of Josh One's "Afterhours" on 5.1 Surround (MyUtopia) as well as the release of the "Southern California Playa's E.P", which features Wally's re-working of Myka 9's summertime jam, "Citrus District".
As Dufflebag moves into 2006 and steps up its release schedule, be on the look out for his newest productions which feature collaborations with vocalists Jah Ques, Symphony, Jud Nester and Erin Carmen.
Huge thanks to Wally…..
Server 1, www.Code.FM, 11am Saturday 2nd of December.